For 40 years, we have been doing industrial and infrastructure works throughout Brazil.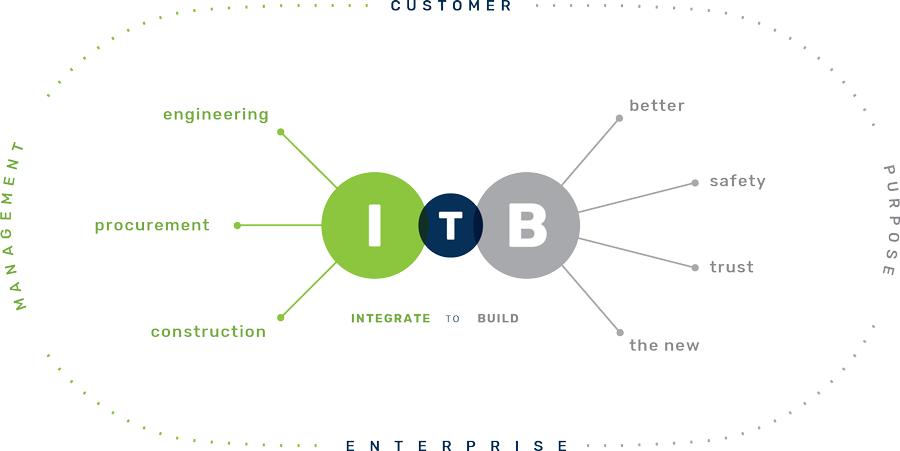 We have qualified professionals and processes that guarantee efficiency and productivity in what we do.
Our management system provides the integration between corporate knowledge and know-how with the agility and assertiveness of response in the various work fronts.
The safety of people and assets involved in an enterprise is part of our essence.
We have our own Safety, Health and Sustainability Management program, the GS3, which supports all of our constructions. In addition, we work with
leading companies in the international Risk Management and Insurance market.
We believe in relationships based on mutual trust, built over time, on a daily basis, with each delivery. 
We share our customer's values, expectations and the intention to build prosperous and lasting enterprises.
We develop innovative and friendly contractual relationships with our customers and suppliers, aimed at optimizing resources, eliminating overlapping activities and generating systemic gains. 
We operate in a network, connecting talents and skills for the best of each project.
We are on the move, always open to rethinking the sector's paradigms.
We integrate stages, processes, knowledge and values. Thus, we reaffirm the purpose of carrying out works efficiently, safely, optimizing resources and guided by relationships of trust. 
The results are shared by everyone: customers, suppliers, teams and communities.